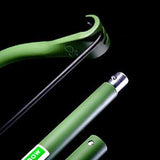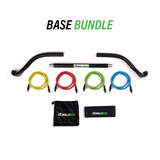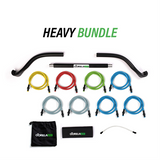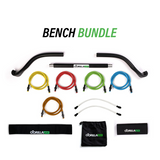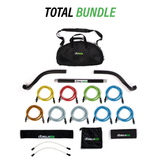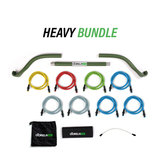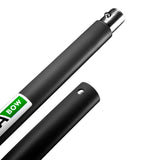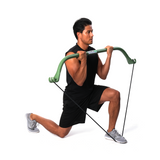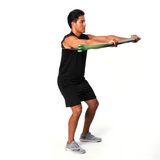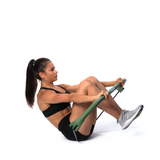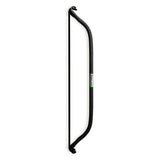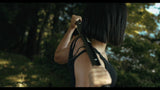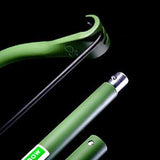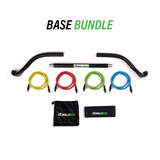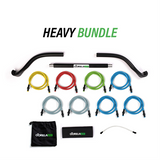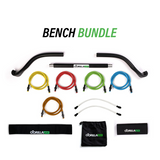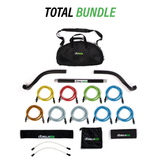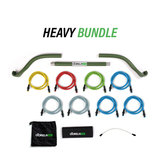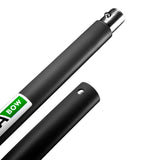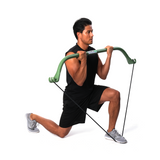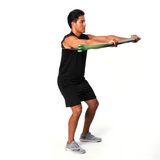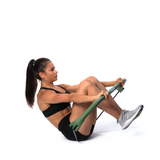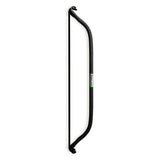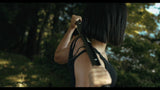 Travel Workout Equipment
What's Included



● Gorilla Bow Travel
● (4) Double-Wall Gorilla Bands ((1) 45 lb., (1) 32 lb., (1) 20 lb., (1) 10 lb.)
● Gorilla Bow Accessory Case with Drawstring and Spring-Clasp Cord Lock Closure
● Gorilla Bow Band Wrap




Benefits of Gorilla Bow Travel Workout Equipment
User-Friendly
The Gorilla Bow Travel is user-friendly and can be enjoyed by anyone! Unlike other complicated workout machines, this full-body portable workout equipment is easy to use and can be used for many different types of workouts. We also offer a large collection of workout videos to teach you how to use your new Gorilla Bow Travel to do a variety of exercises for each muscle group. Check out our workout videos here!
Light-Weigh
Most all-in-one home gym equipment is extremely heavy and bulky, taking up a ton of space in your home and almost impossible to take with you on the road. The Gorilla Bow Travel, on the other hand, weighs in at only 6 pounds because it is made of light-weight aircraft-grade aluminum that has been heat-treated to T6 giving it a weight capacity of 350lbs. of tension.
Easy To Store
This travel workout equipment disassembles into three 21-inch pieces making it easily portable and easy to store so that you can practice your training regimen wherever you go. The Gorilla Bow Travel allows you to enjoy the benefits of having a home gym without having to dedicate a room in your house to it. Simply store it under the bed, in a closet, or anywhere else easily accessible and you can go from watching TV to working out in no time.
Full Body Workout
Your home gym setup doesn't need to include all kinds of different tools and equipment to be able to get a full-body workout. With the Gorilla Bow Travel, you can work out any muscle group, with just this one tool.
30-Day Return Policy
We want to make sure that all of our customers love the Gorilla Bow Travel just as much as we do. That's why we offer a 30-day return policy. If you are unsatisfied with your purchase, we offer hassle-free returns for 30 days. But don't just take our word for it, read below to find out what our customers have to say after purchasing and trying the Gorilla Bow Travel.