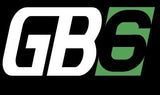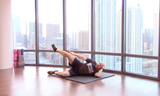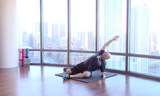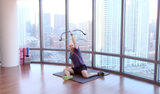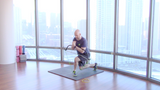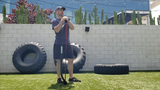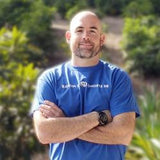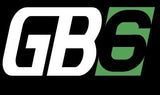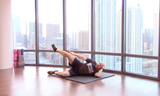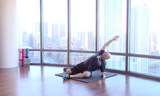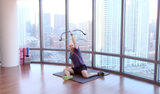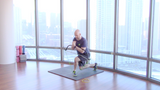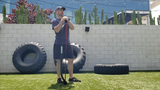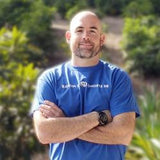 Program Description
Trainer Matt Pippin
Build muscle, power and endurance with GB6, a 6 week total-body training system, specifically designed for Gorilla Bow users.

Based on proven, scientific exercise principles, GB6 incorporates strength, mobility and cardiovascular training to tap into true power while keeping you pain-free. By manipulating volume, intensity, rest, and tempo, you'll get maximum results, safely.

With easy-to-follow video instruction that you can follow from anywhere, it's like having a strength coach in your home. Take the guesswork out of it and get the most out of your training with GB6.

All you have to do is show up and we'll take care of the rest.

What's included in the GB6 program:

Weekly strength, mobility, accessory and cardiovascular workouts with appropriate progressions and regressions lasting approx. 45 minutes.
5 weekly guided workouts backed by science and designed For Gorilla Bow users.
A variety of training styles to keep you motivated, engaged and deliver the results you are looking for in 6 weeks!
Technique tips to ensure proper form when utilizing the GB6 foundational exercises.
Weekly workout planners to keep you on track and record progress.
Check in's from Coach Matt to keep you motivated and accountable.




From Expert Strength and Mobility Coach, Matt Pippin

Matt has worked with over 1,000 clients from beginners to professional athletes helping them achieve any fitness goals they wanted to achieve. They all have in common..the desire to move, live and perform at their highest level. We ALL deserve that.

That's why I'm so excited to bring you the BulletProof Body 21 Day Challenge so you can reach your fitness goals anytime, anywhere!
Product Benefits

User-Friendly
The Gorilla Bow is user-friendly and can be enjoyed by anyone! Unlike other complicated workout machines, this full-body workout bow is easy to use and can be used for many different types of workouts. We also offer a large collection of workout videos to teach you how to use your new Gorilla Bow to do a variety of exercises for each muscle group. Check out our workout videos here!

Light-Weight
Most all-in-one home gym equipment is extremely heavy and bulky, taking up a ton of space in your home. The Original Gorilla Bow, on the other hand, is made of light-weight aircraft-grade aluminum giving it a weight capacity of up to 300lbs. of tension. It's easily portable so you can bring your Gorilla Bow along wherever you go and get a great workout in anywhere.

Easy To Store
At only 56 inches in length, the Gorilla Bow can be easily stored when not in use. Now you can enjoy the benefits of having a home gym without having to dedicate a room in your house to it. Simply store it under the bed, in a closet, or anywhere else easily accessible and you can go from watching TV to working out in no time.

Full Body Workout
Your home gym setup doesn't need to include all kinds of different tools and equipment to be able to get a full-body workout. With the Gorilla Bow, you can work any muscle group, with just this one tool.
30-Day Return Policy
We want to make sure that all of our customers love the Gorilla Bow just as much as we do. That's why we offer a 30-day return policy. If you are unsatisfied with your workout bow, we offer hassle-free returns for 30 days. But don't just take our word for it, read below to find out what our customers have to say after purchasing and trying the Gorilla Bow.