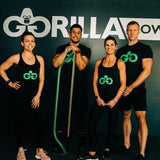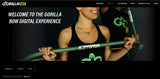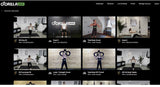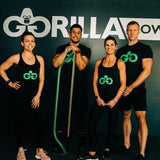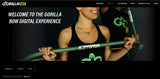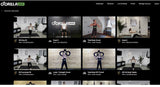 All-Access Membership Description
LIVE & ON-DEMAND TRAINING PROGRAMS

Reach your fitness goals and get maximum results from your Gorilla Bow with easy-to-follow programming. It's like having your very own team of strength and conditioning coaches on-call – anytime, anywhere.

With Gorilla Bow All-Access Membership, you'll get:

Access to our full library of classes
Unlimited access to live classes
Health, wellness, and nutrition tips

Also includes our GB6 and Bullet Proof Body programs ($158.95 value).

NOTE: Activation instructions will follow via email after purchase. Check Spam folder if not received within 5 minutes.
Product Benefits
USER-FRIENDLY
The Gorilla Bow is user-friendly and can be enjoyed by anyone! Unlike other complicated workout machines, this full-body workout bow is easy to use and can be used for many different types of workouts. We also offer a large collection of workout videos to teach you how to use your new Gorilla Bow to do a variety of exercises for each muscle group. Check out our workout videos here!
LIGHT-WEIGHT
Most all-in-one home gym equipment is extremely heavy and bulky, taking up a ton of space in your home. The Original Gorilla Bow, on the other hand, is made of light-weight aircraft-grade aluminum giving it a weight capacity of up to 300lbs. of tension. It's easily portable so you can bring your Gorilla Bow along wherever you go and get a great workout in anywhere.
EASY TO STORE
At only 41.5 inches in length, the Gorilla Bow can be easily stored when not in use. Now you can enjoy the benefits of having a home gym without having to dedicate a room in your house to it. Simply store it under the bed, in a closet, or anywhere else easily accessible and you can go from watching TV to working out in no time.
FULL BODY WORKOUT
Your home gym setup doesn't need to include all kinds of different tools and equipment to be able to get a full-body workout. With the Gorilla Bow, you can work any muscle group, with just this one tool.
30-DAY RETURN POLICY
We want to make sure that all of our customers love the Gorilla Bow just as much as we do. That's why we offer a 30-day return policy. If you are unsatisfied with your workout bow, we offer hassle-free returns for 30 days. But don't just take our word for it, read below to find out what our customers have to say after purchasing and trying the Gorilla Bow.