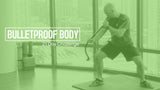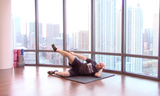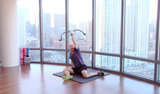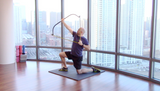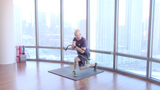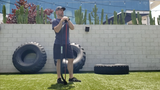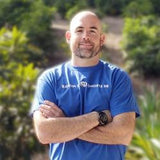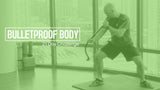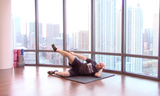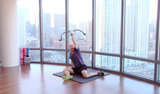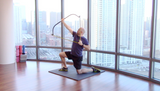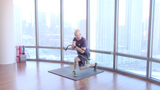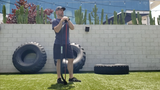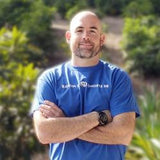 Program Description
Trainer Matt Pippin
Unleash Your True Fitness Potential and BulletProof your Body In Just 21 Days

The BulletProof Your Body 21 Day Challenge is a first of it's kind fitness program, bringing you expert coaching to help you train smarter so you can workout harder…from anywhere.

This on demand program combines weekly workout planners, coaching, and training videos to guide you through the journey to ensure you achieve your fitness goals. Each week, you'll build on the skills from the week before so you're continually progressing and being challenged.

With targeted workouts you'll learn how to safely and efficiently utilize the three pillars of fitness like you've never seen it before, including:

Mobility Training to strengthen your joints so you can relieve nagging aches and pains, tightness, increase flexibility, and reduce the risk of injury.
Cardiovascular Training to build endurance and teach your body to use energy the right way.
Resistance Strength Training to tighten and tone your muscles, helping you boost strength, stability, and power.

Are you up to the challenge?

What's included in The Bulletproof Body 21 Day Challenge:

A complete 21 day mobility, cardiovascular, and resistance training program with follow-along video instruction.
Upper, lower, core, and total body workouts.
Weekly workout planners and coaching so you know exactly what to do and when.
Bonus: The 8 Week Gorilla Bow Training Ebook
Bonus: Getting Off Of The Injury Roller Coaster Ebook

Get fit, stay pain-free, and transform in just 21 days.




From Expert Strength and Mobility Coach, Matt Pippin

Matt has worked with over 1,000 clients from beginners to professional athletes helping them achieve any fitness goals they wanted to achieve. They all have in common..the desire to move, live and perform at their highest level. We ALL deserve that.

That's why I'm so excited to bring you the BulletProof Body 21 Day Challenge so you can reach your fitness goals anytime, anywhere!